Automonous Vehicles "Hold Enormous Potential" for People with Disabilities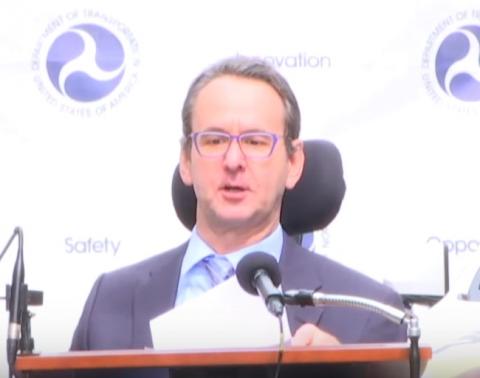 On September 20, 2016, CLPC Policy Director Henry Claypool was one of several speakers joining Transportation Secretary Anthony Foxx in officially announcing a new Federal policy on autonomous vehicles.  In his remarks, Claypool spoke of the "enormous potential" of autonomous vehicles to "improve the lives of millions of Americans like me who, because of a disability, age, or other condition, are not able to enjoy easy access to personal transportation."  The new policy seeks to "establish a foundation and a framework" for future regulations of autonomous vehicles, "a technological transformation that holds promise to catalyze an unprecedented advance in safety on U.S. roads and highways."  Aside from improving safety, the report states, "automated vehicles can provide significant, life-altering mobility benefits for persons with disabilities, older persons, and others who may not be considered in conventional design programs."
Fully autonomous vehicles would not require a licensed driver on board, according to the policy, which is "a critically important step" in improving access to transportation for people with disabilities, according to Claypool.  "It has been incredibly exciting to watch the unfolding of new technology options with the potential to enable more Americans to participate fully in essential civic activities, engage in community life, and access health care and related services," he said.
Downloads:
The Federal Automated Vehicles Policy: 

AV policy guidance PDF.pdf
Text of Henry Claypool's remarks: 

Claypool DOT Remarks.pdf
Last modified Sep 23, 2016