Claypool in NYT: Self-Driving Cars Must Be Accessible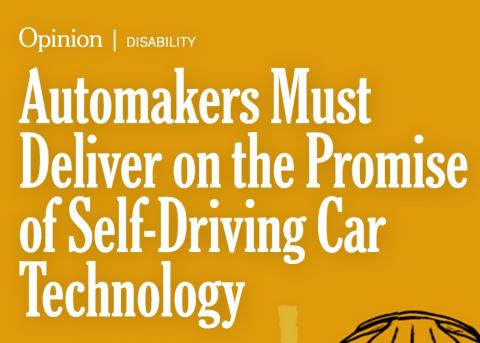 CLPC Policy Director Henry Claypool pens an opinion piece in The New York Times urging the auto industry to make autonomous vehicles that are able to accommodate both people with and without disabilities. Currently, many people with disabilities have to pay for costly customization or retrofitting if they want to drive their own car. The auto industry now has an opportunity to provide people with disabilities with an accessible transportation option by incorporating universal design features in their ongoing development of autonomous vehicles. 
The full piece is available here:  https://www.nytimes.com/interactive/2018/07/30/opinion/self-driving-car-...
Last modified Aug 3, 2018